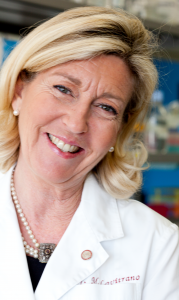 This management development programme is primarily aimed at current Research Infrastructures managers and leaders who wish to extend their competencies by engaging with peers from other countries.
The programme covers competencies required to meet the needs of Research Infrastructures in the planning, construction and operation phases.
Our vision is to develop the new generation of executives of national and international Research Infrastructures who understand the necessity of undergoing professional training to acquire managerial and leadership skills, are committed to continuing professional development for themselves and their staff, and can transition smoothly from one RI to another.
Join the Executive Masters – We look forward to meeting you.
Prof. Marialuisa Lavitrano
Director of the Executive Masters in Management of Research Infrastructures