Financial management II (3 ECTS)
FULL ONLINE
Objective of the module is to provide participants with theoretical tools and practical techniques used in understanding the construction of performance indicators and the role of internal control and risk management in the organization. Furthermore, it provide participants with concepts of cost accounting, activity based costing, and price formulation for commercial services in order to better explain the complexity of financial management in the RI. Although the module will not make them experts in planning and controlling, they will however be provided with the necessary tools for planning and controlling the RI performance and to understand where improvements can be made to enhance final results.

This course provides a study of the basic concepts in financial management and fundamental issues relating to risk management, internal control, cost measurement of activities and projects, and performance indicators. The emphasis is on the tools to measure where the main improvements in value will come from and then, on the definition of KPI, the latter in order to evaluate the success of the RI. The module stresses critical analyses of cost of activities and performance indicators as a basis for improved risk assessment and a better internal control.

Learning Model
Lectures, group works, case discussions, role plays, sharing of best practice, and assignments.
The programme covers the following topics
Planning and control
The logic of internal control

Budgeting and control

Risk Management and auditing
Cost measurement of activities
Cost accounting

Activity based costing

Setting the price of commercial services

Costs and decision-making

Break-even analysis
Performance indicators
Measuring non financial performance

Definition of Key Performance Indicators (KPI) for  RIs

The importance of KPI in order to evaluate the success of an RI
Fees & Enrolment
Participation fee: 1,200 Euros
Tuition fees include:
Teaching materials
Access to the University's facilities
Coffee breaks and lunches during face-to-face modules
Fees do not include travel costs and living expenses. For accommodation, participants will benefit from the University's agreements with nearby hotels. For information: ritrain@unimib.it.
If you want more info, please send an email to ritrain@unimib.it and visit this page.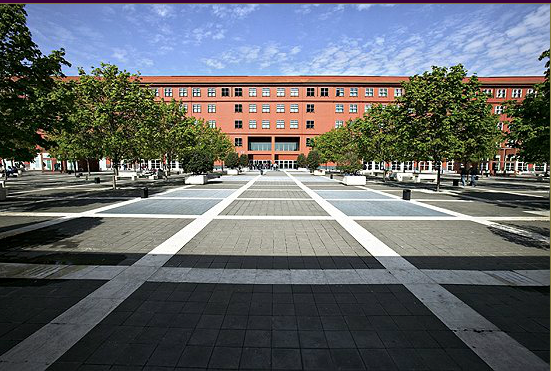 The Venue
This module will be held at the University of Milano-Bicocca. The University of Milano-Bicocca is located at Piazza dell'Ateneo Nuovo, 1 in Milan. Our campus benefits from the full array of learning environments and university-wide services.
Meet the Faculty
University of Milano-Bicocca:
Enrico Guarini, Professor of Business Administration and Management at the University of Milano-Bicocca (Read More)
Who should Apply ?
• Director Generals, Chief Operating Officers or their equivalent
• Recently appointed or upcoming senior managers
• Heads of National Nodes
• Heads of Finance and Administration, HR and Communication
• Middle management
• Representatives of funding bodies and ministries responsible for RI funding